(1) Click the "Sign in" button at the bottom after launching the PressReader App.
(2) Click "Libraries & Groups".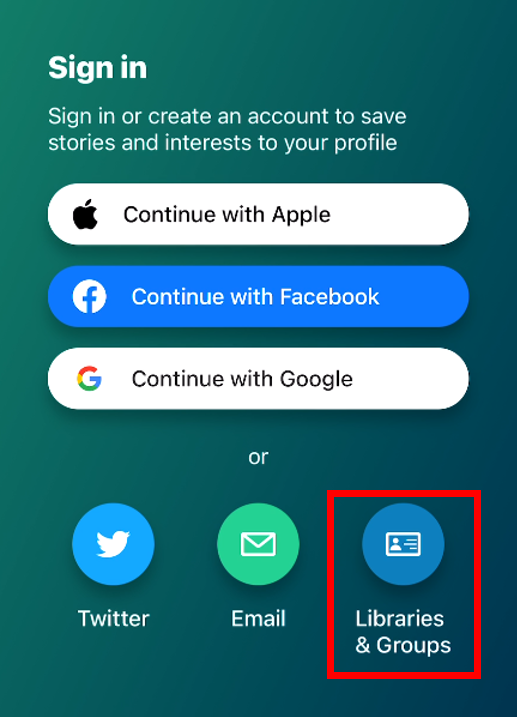 (3) Click "Select Library or Group".
(4) Type "The Hong Kong Academy for Performing Arts" in the search box and select the Academy from the result list.
(5) Press "Sign Up".
(6) Fill in the information. Remember to use the Academy email address for registration then press "Next".
(8) You will receive a verification email.
(9) Open the email and click the verification link to activate your account.
(10) Click "Continue in the app" to start browsing in PressReader.