Skip to Main Content
It looks like you're using Internet Explorer 11 or older. This website works best with modern browsers such as the latest versions of Chrome, Firefox, Safari, and Edge. If you continue with this browser, you may see unexpected results.
In Books We Find Cantonese 書中自有粵讀粵有趣
Cantonese, spoken by most people in Hong Kong, is not easy to learn. However, Cantonese can be very interesting. In this thematic display, we will introduce books on learning Cantonese and related cultural knowledge. You may be able to learn some useful words and phrases for ordering food and beverages in local restaurants and to know the meanings of funny Cantonese slangs and idiomatic expression.
對來自世界各地的非粵語教職員和學生而言,粵語是一種很難學習的語言。但其實粵語是很有趣味性的,今期書籍展示將介紹一系列粤語入門的紙本及電子書,更挑選了一些地道粵語出處及相關文化知識。希望幫助讀者掌握基本實用粵語,以便應付日常生活,並了解有趣的粵語俚語和慣用語的含義。
Quiz 考考你
Did you know the meaning of the following Cantonese slangs?
你知道以下這些廣東話是什麼意思嗎?
Display in the Academy Library until 31 Jan 2022
Open resources: Cantonese dictionary 網上資源: 粵語字典
粵語審音配詞字庫 - 香港中文大學(人文電算研究中心)
Cantonese pronunciation dictionary with homonyms.
提供粵語拼音查詢、同音字、粵語單字發音功能。
---
粵典 words.hk
Cantonese-to-English dictionary with example sentences.
提供粵語拼音、例句、中英文解釋。
在粵文庫部份,內有各種文章例如《140句 廣東話 歇後語》、《廣東話 正字 列表》、《連登錯別字大全》等等。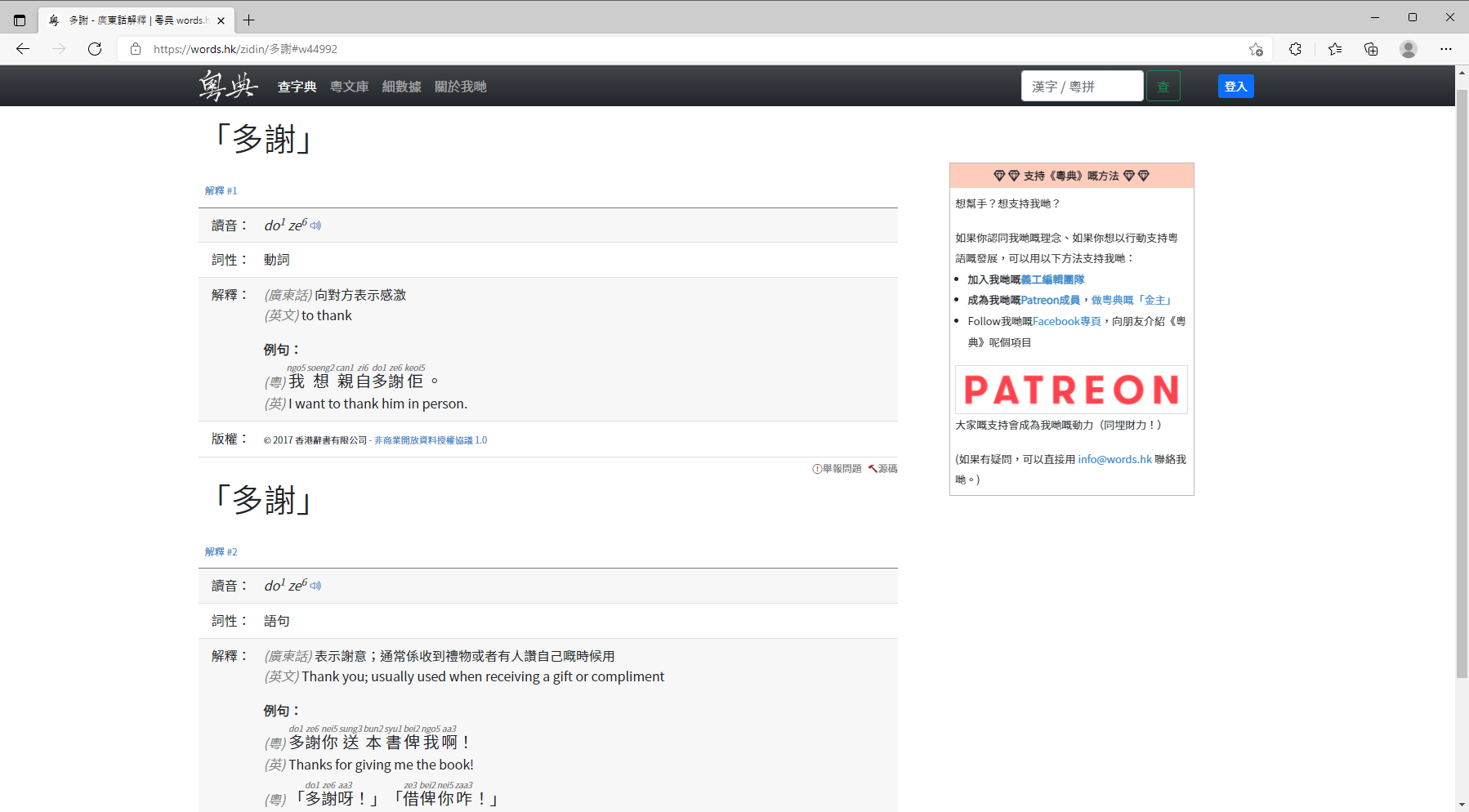 ---
CC-Canto
An open-source Cantonese-to-English dictionary.
---
CantoDict
An open-source Cantonese-to-English dictionary. This dictionary is a collaborative project that are maintained by a team of volunteers from around the world. You may also join the CantoDict Forum.
Open resources: programme 網上資源: 節目