(1) Once you're on the trial page, enter your email address in the field provided and click "Get Started".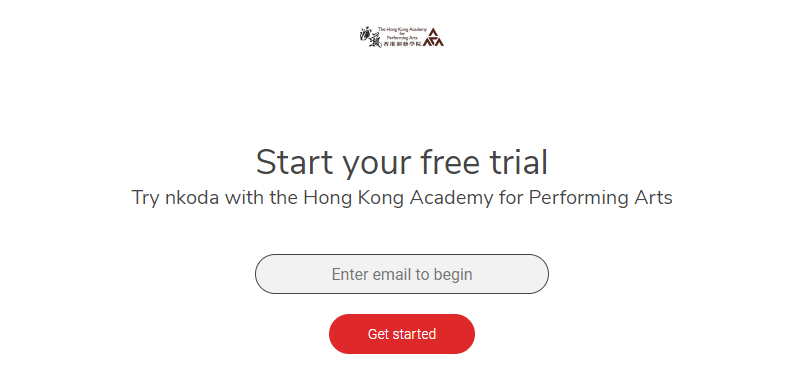 (2) Create a username and password for your account and click "Next".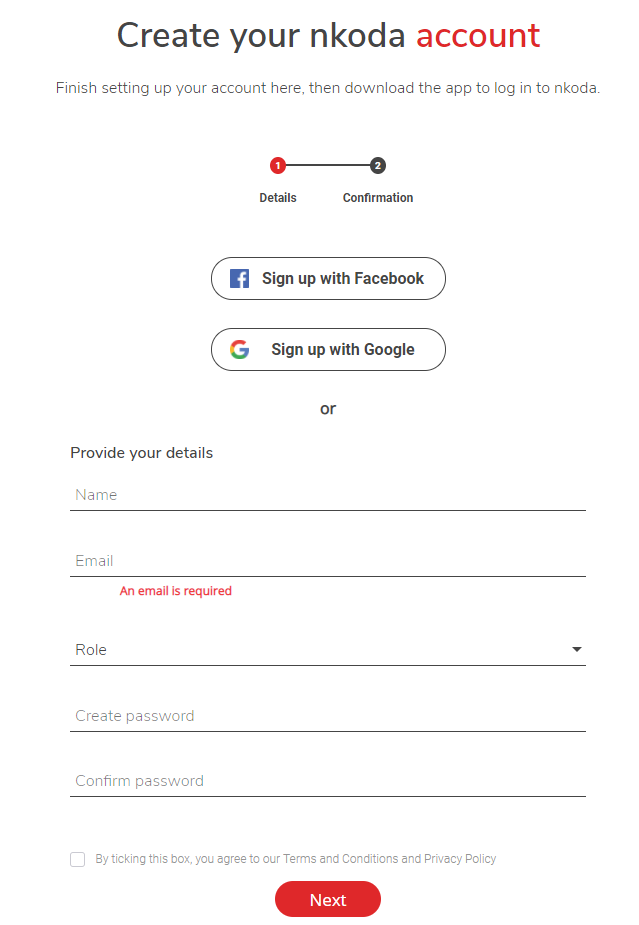 (3) At this point, your account has been created.
(4) Click on the relevant App Store link to download the app or, use the links below
(5) Once your download is complete, open the app and click "Log in" or "Log in with email" using the credentials you created.
(6) To access scores under trial, you need to verify your phone. Please contact us at 25848873 or library@hkapa.edu if you do not have a phone number available.